Pupils at the school have a great opportunity to have a hot nutritious meal at lunch time. There is a great deal to choose from such as a hot meal, a jacket potato with cheese or tuna and salad or a sandwich from our deli bar.
Meals cost £1.50 each for Year N, Year 3, Year 4, Year 5 and Year 6. Under the Universal Free School Meals policy, meals are free for Reception children, Year 1 and Year 2.
Pupils can have a hot pudding or yoghurt, or fruit each day. They also have a choice of drink. All meals meet the Government Food Standards.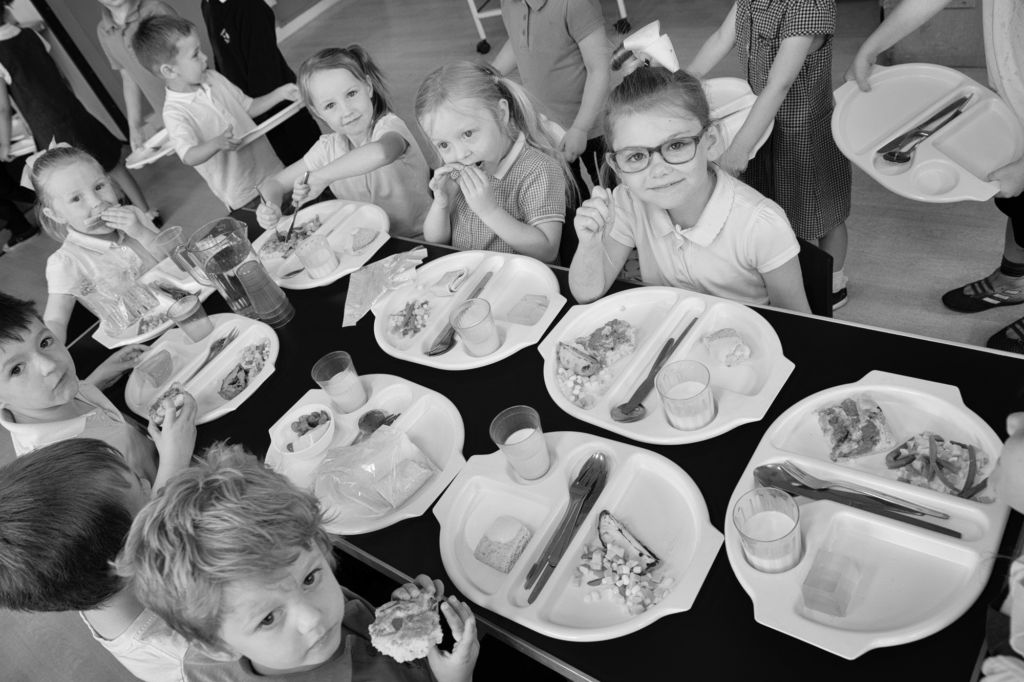 Download our lunchtime menu:
PLEASE register for Free School Meals
If you think you may be entitled to Free School Meals, please register your child. If you register the school can claim this additional funding (Pupil Premium) to support your child's work in school. Even if your child does not always have a school meal, it is important to register.
For more information about registering for Free School Meals please contact Mrs Sally Chaytor, School Business Manager.  The process for applying for Free School Meals is quick and easy and could mean that the school will get extra funding!
Further information:
Paper copies of all policies are available upon request from the school office
'All school trips are amazing, especially Robinwood.'
'I've really enjoyed the hard work we have been given in maths.'
'Maths is my favourite subject because I enjoy the challenges we are set.'
'I've enjoyed all the learning I've done in school and I've made lots of brilliant friends.'
'started here in Year 5 and I've enjoyed everything at Rokeby Park Primary – it's the best.'
'I love English because it brings my imagination to life'
'My best memory was when it was Rokeby's got talent and at the end the teachers all got up and danced'
'Being here for 5 years (almost my whole life) makes me feel special its almost like home'